Skip to Content
We Offer Technologically-Advanced Vending Machines
Studies have shown that offices with plenty of perks and accommodations hold onto talent more efficiently. More importantly, they enhance productivity by ensuring happier and more content employees. Your breakroom should be an oasis and relaxation place for your employees, filled with modern amenities. We can help. At Change Vending, we provide vending machines to businesses looking to find ways to amplify their company's overall success.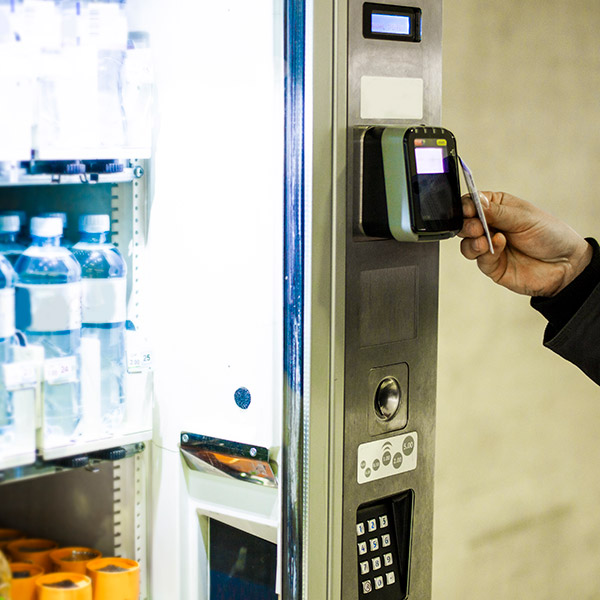 The Benefits of Choosing Change Vending
We are proud to offer a digital and technologically-advanced vending machine experience to our customers. We believe that all companies and their employees deserve an office environment where they are valued and achieve their goals. We do our part by providing vending machines filled with the delectable snacks, and delicious beverages workers need to power through the day. There are numerous benefits involved in working with Change Vending, but the most prominent are:
Mobile Vending and Payments
Our vending machines are set up to accept mobile payments through a secure mobile app. The app also allows users to report issues with the machine or request a product. Each machine also takes cash and credit card payments.
Energy Star
Given that vending machines must remain on at all times, it is essential to design energy-efficient machines. We provide vending machines that were built to meet Environmental Protection Agency standards for energy-efficiency.
Nutritional Guides
Have you ever wondered what is in a product while contemplating which one to choose? Wonder no more. Our vending machines have digital screens, and one of the things they display is accurate nutritional information on each product.
Infrared Technology
Unreliable vending machines that dispense the incorrect product or eat up money are a thing of the past. Ours have built-in sensors that guarantee the correct product is delivered. The mobile app provides an easy way to receive an instant refund.
Recycled Products
Our warehouse is energy-efficient and environmentally-friendly – just like the machines we install in breakrooms throughout Houston and surrounding areas. We recycle everything we can, especially defective products, to ensure very little ends up in a landfill.
We Monitor All Products Remotely
Our technology allows us to monitor what is currently running low in your machines from our location and utilizes our infrastructure to deliver replacements – before you run out of Mini Oreos or Coke. We are proud of our track record for keeping our customers happy by using everything technology gives us. We look forward to helping you in the future.
Contact Us Today to Schedule An Appointment